New College Durham Petrol Pump Advertising Campaign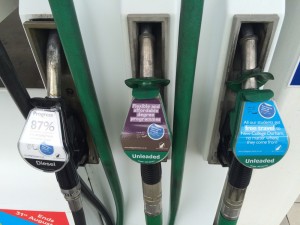 New College Durham wanted to promote a campaign to show students some of the great offers and figures of how the college is currently performing. A campaign was put together in selected petrol station forecourts within their encatchment area.
The campaign was to promote a number of aspects, these included: Free Travel to New College Durham no matter where they come from, flexible and affordable degree programmes and also figures to show that 87% of students progressed into employment or further study.
The Petrol Pump Advertising campaign is just one of the great advertising opportunities that Focal Point can offer. When you are next looking for a campaign to promote your business or product, please get in touch with Focal Point on 01256 767837 who will be happy to discuss your petrol pump advertising needs or any other advertising requirements.