Basepoint Business Centres Petrol Pump Campaign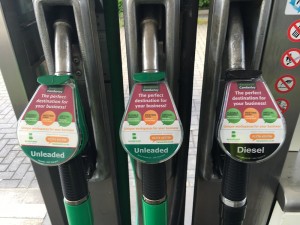 Basepoint Business Centres are not run like ordinary centres. As well as providing a range of flexible serviced and managed offices, virtual offices and serviced meeting rooms, they aim to build small to medium size business communities that add value to the areas they are in, rather than simply locate small businesses under one roof.
Basepoint wanted to promote their Camberley offices in the local Camberley area and as one of the advertising solutions used to promote their message was advertising on petrol pump nozzles at the Sainsburys petrol station forecourt on the A331, and thereby appealing to motorists filling theirs cars at this location.
Several Basepoint offices used similar outdoor advertising opportunities to get their message out to the local communities.